We Offer The Shortest Time-to-Market Solution

For Crypto Brokerages
We offer a launch-ready crypto exchange platform that can be put on the market within a month. All is left is branding and few integrations.
The product is designed for a streamlined data feed connection and fast integration with any broker's ecosystem.
The cryptocurrency exchange trading platform is compliant with regulatory requirements and conforms to the standards of major financial regions of the world.
Every solution is delivered with a customizable layout and drag and drop interface adjustable to any screen size.
All of the Fintatech's solutions are modular and can be easily and time-efficiently plugged into existing infrastructure.
We custom development to implement unique widgets, order types, and features to deliver a tailored crypto exchange software to fit every client's needs.
How is Cryptocurrency Exchange Software by Fintatech Better?
Based on 14 years of capital market software delivery experience, the Fintatech team performed cryptocurrency exchange software development and built a solution we're proud of. It serves the needs of the new players and those who are willing to replace their legacy platforms fast and cost-effectively.

Fintatech's crypto exchange software solution consists of interconnected modules and components with a platform skeleton in its core. It lets us deliver tailored-made software solutions of various scope in short terms and within a reasonable budget.

A typical product has a custom-designed branded front-end connected with back-office exchange or 3rd-party OMS. Fintatech's crypto exchange trading platform can be easily integrated with the broker's ecosystem and operate under different regulations (SEC, CFTC, FCA, JFSA, CMB, etc.).
Key elements of Fintatech's Crypto Exchange
Fintatech builds solutions for crypto exchanges utilizing an advanced matching algorithm with minimal latency and can handle a throughput of up to 500,000 orders per second.
Every crypto exchange solution is delivered with a dedicated anti-fraud module responsible for monitoring transactions and detecting suspicious activity. The software is capable of handling nearly unlimited amounts of data from multiple sources and uses a sophisticated analytical approach for complex pattern recognition.
Risk management solutions include multiple analysis techniques, advanced pre-trade control, flexbile risk alerts, and portfolio modeling.
We use a progressive technology solution that provides normalized real-time and delayed market data service, running on a proven and robust infrastructure that is backed by 24×7 support. Replay services perform historical insight and model backtesting.
Fintatech's HTML5 financial charting component can be embedded into your website or serve as an app UI providing customers with historical, delayed or live analytical information. It's capable of displaying up to 1,800,000 bars of historical data or 5 years of market data.
We offer an integrated platform that provides lifecycle management for indices. Our solution supports index design, backtesting, basket analysis, reweighting and rebalancing.
Reduce Cryptocurrency Exchange Development Costs & Time-to-Market by >
%
Combine the Fintatech's trading platform skeleton with proprietary functionality modules to
deliver a remarkable trading experience to end-users in weeks, not months.
Start your profitable crypto exchange platform
software that includes
Web, mobile,
desktop terminals
Dealing desk
Risk management
Pricing engine
OMS/EMS
Charting
CRM
Customer portal
Back-office
Gateways to crypto
exchanges
Designed for Profit Gainers
Perfectly Suits the Needs of
Built with Powerful and Reliable Technologies
Customization & Cryptocurrency Exchange Development Services
Our Crypto Exchange Software is amazing out of the box. But there's no one size fits all solution.
Fintatech team is eager to build the best-personalized crypto exchange platform software tailored specifically for one's business goals. We are ready to provide customization and development services of any complexity in a tight timeframe. Whether it's UI change, broker connection establishment or custom module development — the Fintatech team will fulfill every request at the highest level.
Fintatech Provides Consistent Support & Updates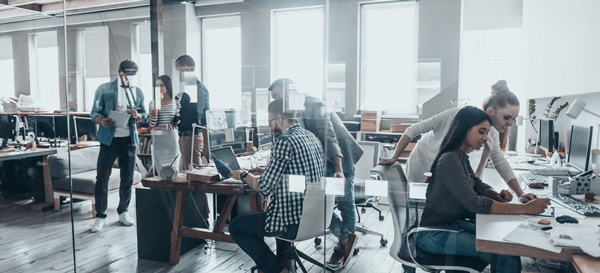 Full Developer Support
Fintatech team ensures expert and friendly support on every stage of our collaboration for 1 year after the purchase with prolongation option. We are always willing to help: be it a minor advice or the need of deep software revamp.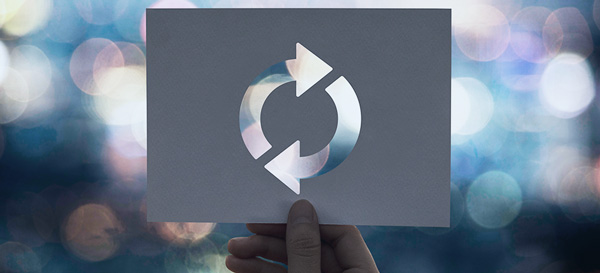 Regular Product Updates
Fintatech is constantly working on the software improvement to maximize its efficiency and UX. We'll be delivering regular product updates once a quarter for 1 year after the purchase for all delivered TPSs that aren't heavily customized.
We have the knowledge, expertise and resources to develop a tailored trading solution and help you succeed in dog eat dog capital market.