Limitless Charting Experience

Offering 110+ indicators and customisable layouts, our platform ensures unmatched charting for in-depth technical analysis.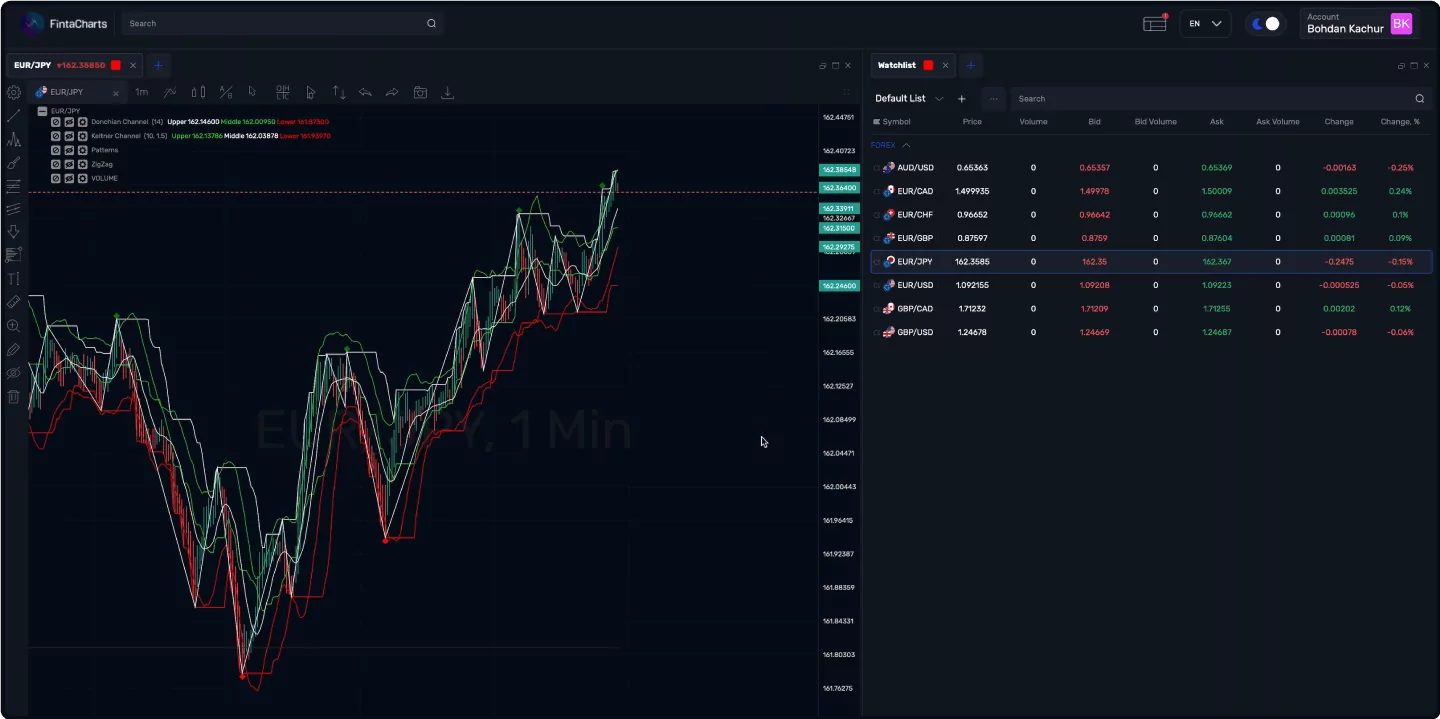 Trading Platform Designer
Our platform uses advanced technology for customisable layouts. Easily adjust charts, news feeds, and crucial data for a personalised workspace that fits your trading style.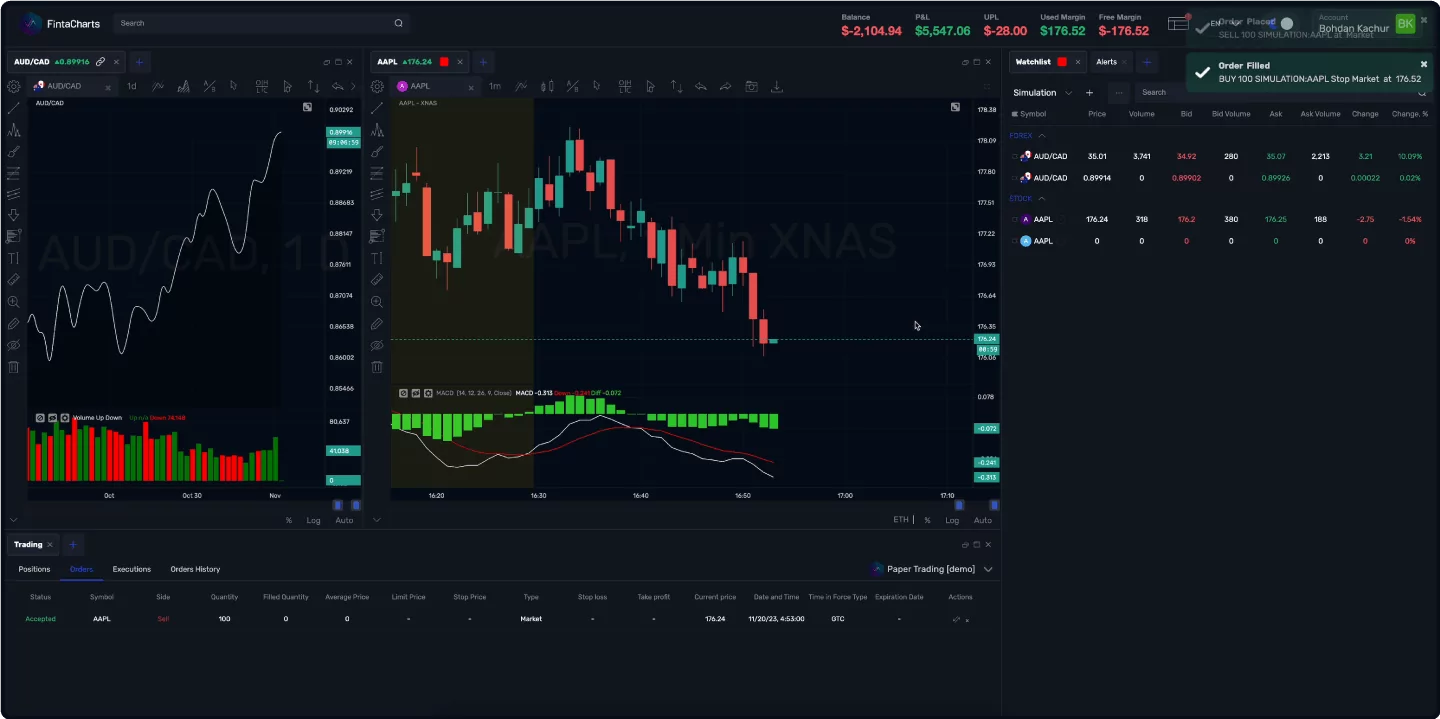 Trading Data Server
Our system is optimised for seamless integration. Using microservice architecture, our system seamlessly distributes data among users, ensuring limitless cloud scalability and swift module implementation to meet your needs.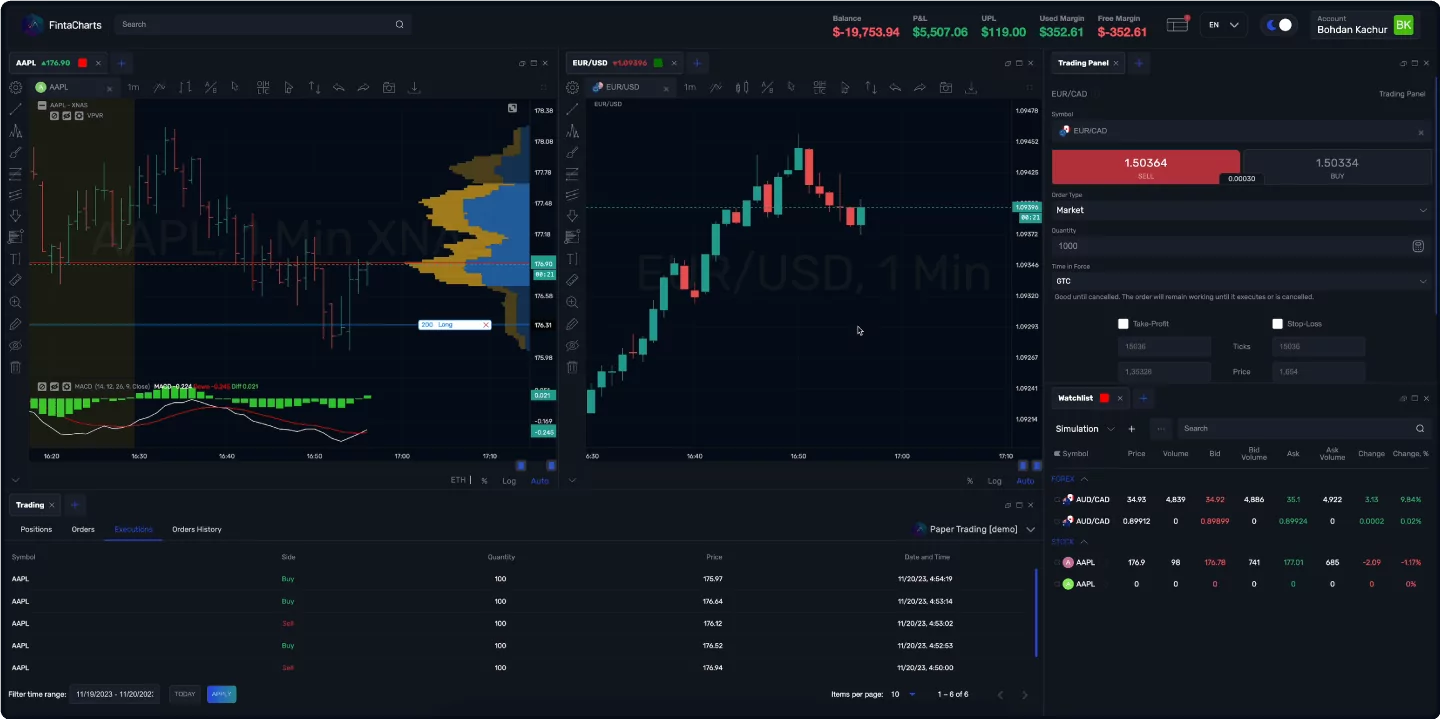 CRM System
The system offers a user-friendly interface for managing accounts, tracking trading history, and accessing detailed financial reports. Real-time updates and notifications about trading activities help with informed decision-making.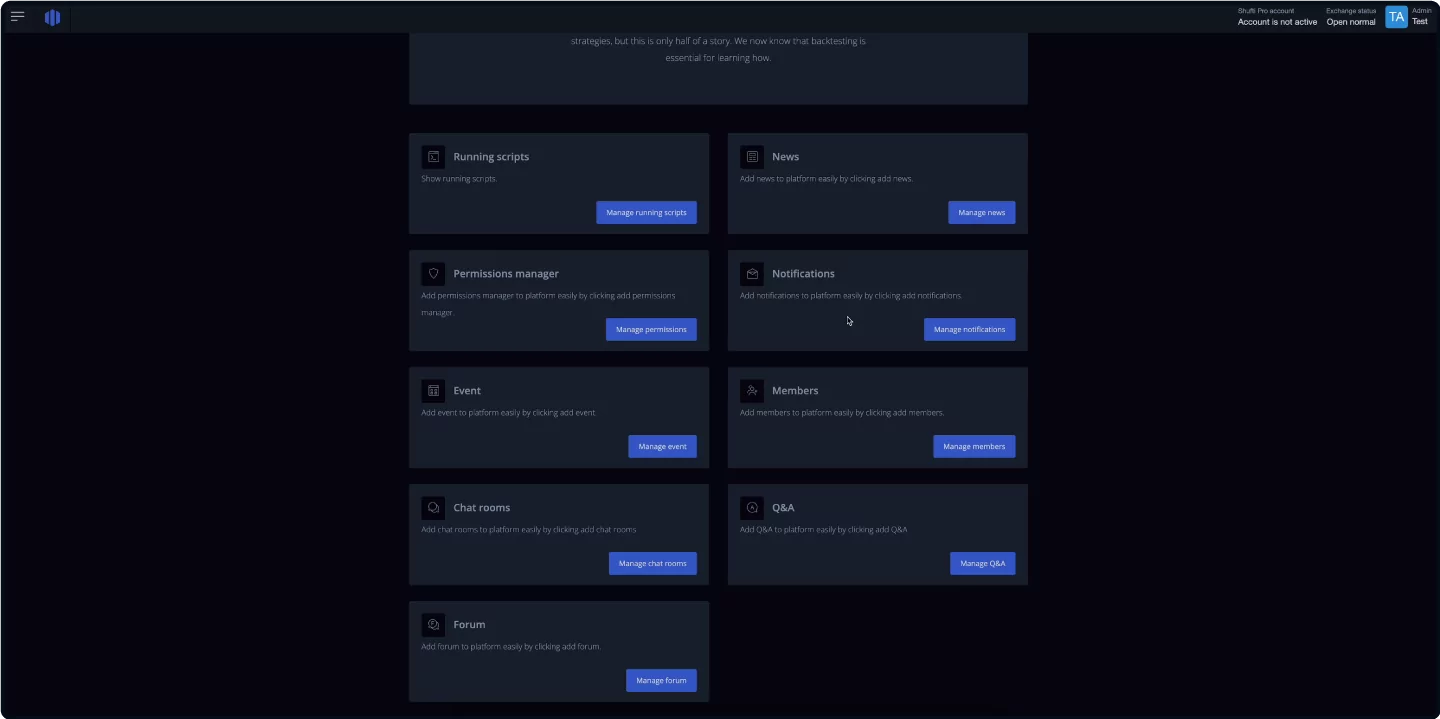 Mobile Platform
Our platform allows trading globally, providing real-time market data, advanced order types, and secure account access. Stay connected to markets on the go, ensuring continuous engagement beyond your desktop.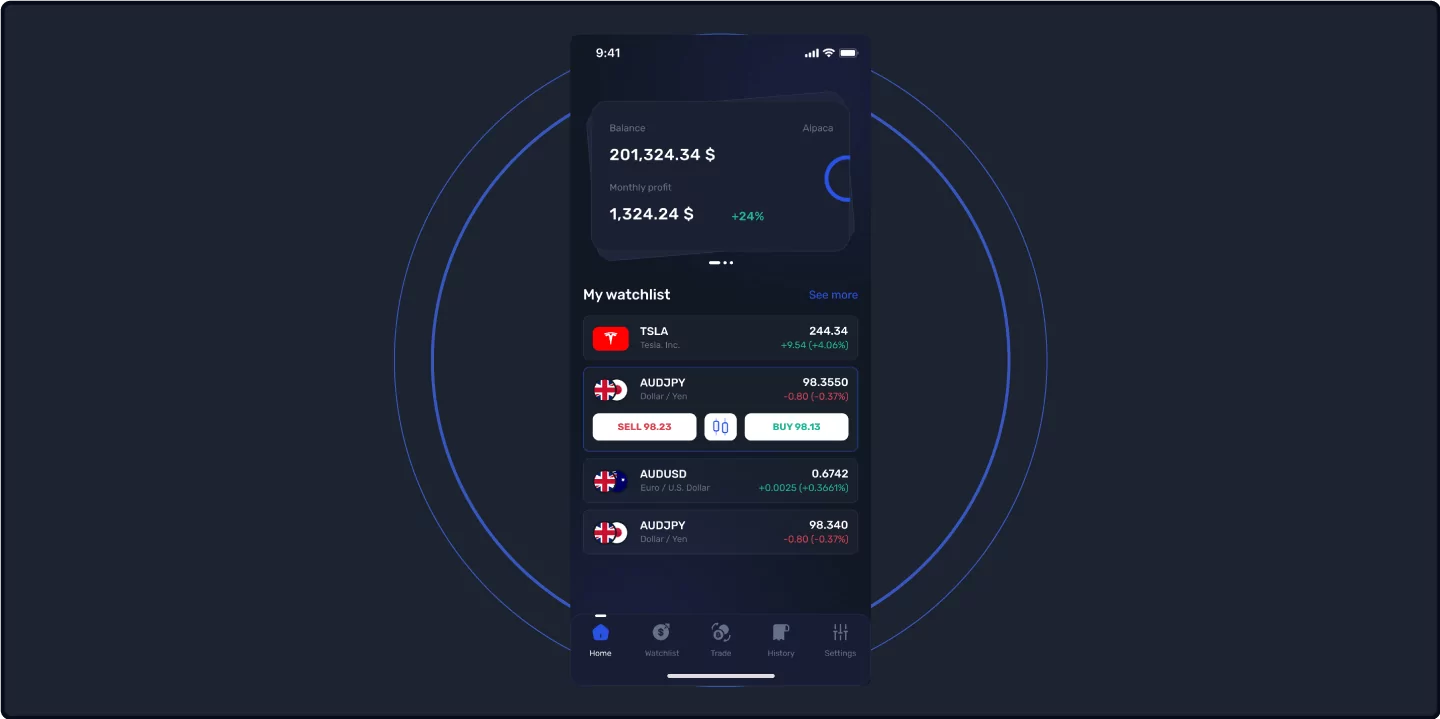 Miscellaneous Components
We provide our Library of different components like Scripting, Chats, Economical Calendar, KYC, Strategy Editor, Risk Management and more others. While some of these components are not included in certain versions of our products, they are available upon request.