Introducing Trading Platform Designer 2.0 by Fintatech, a ground-breaking solution that offers a multitude of features to enhance your technical analysis, financial market connectivity, and educational needs. This platform is a result of our team's tireless effort over the past five years, and we remain dedicated to continuous improvement and delivering the best for our customers.
Here is what you get with the new Trading Platform Designer 2.0:
Limitless Charting Experience: With over 110 indicators and the ability to create custom chart layouts, our platform provides an unparalleled charting experience for deep technical analysis.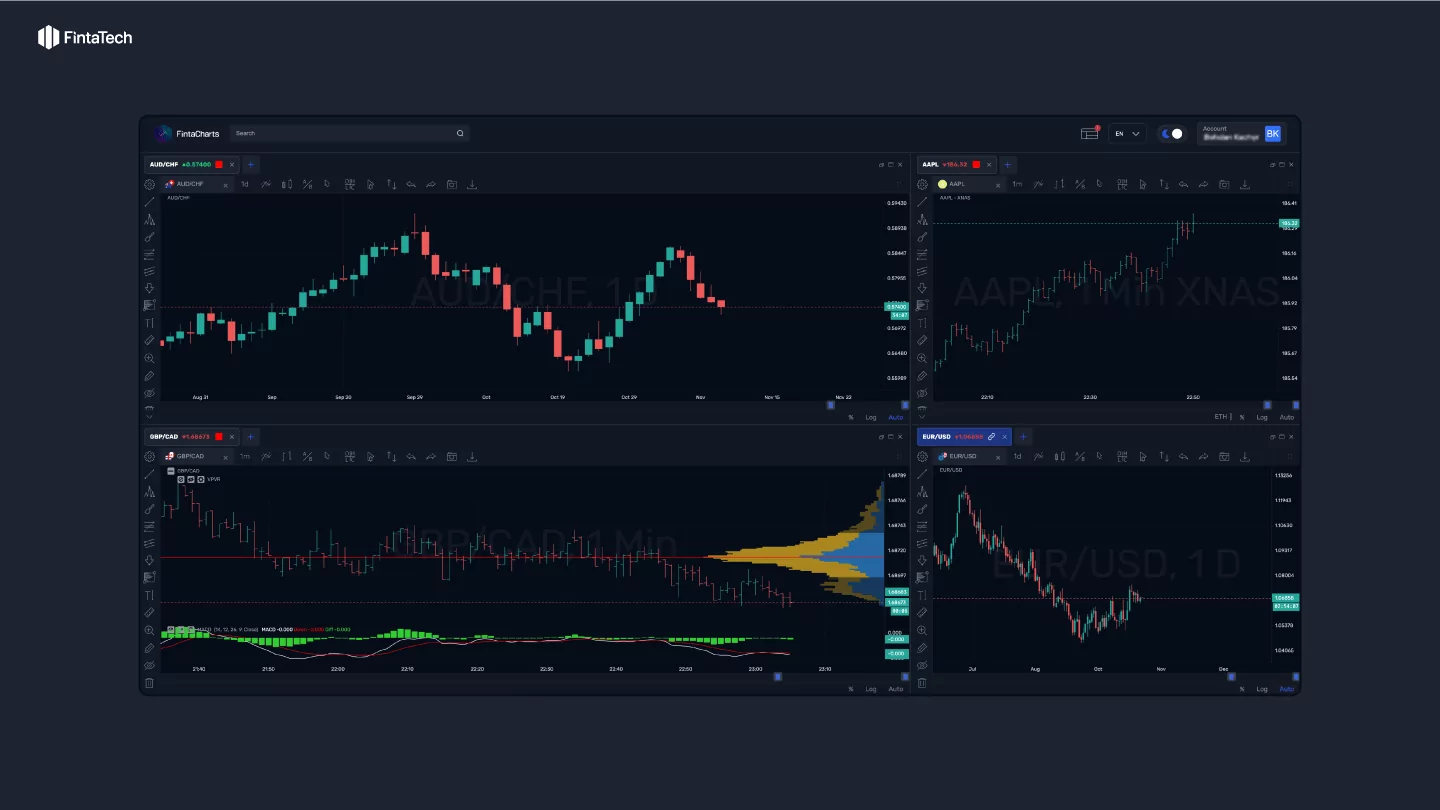 Comprehensive Toolset: Enjoy features like the Strategy builder, Scripting engine, Orders Management, Risk Management, Alerts, and CRM, all within a user-friendly design. You will always see what you need, thanks to our streamlined interface.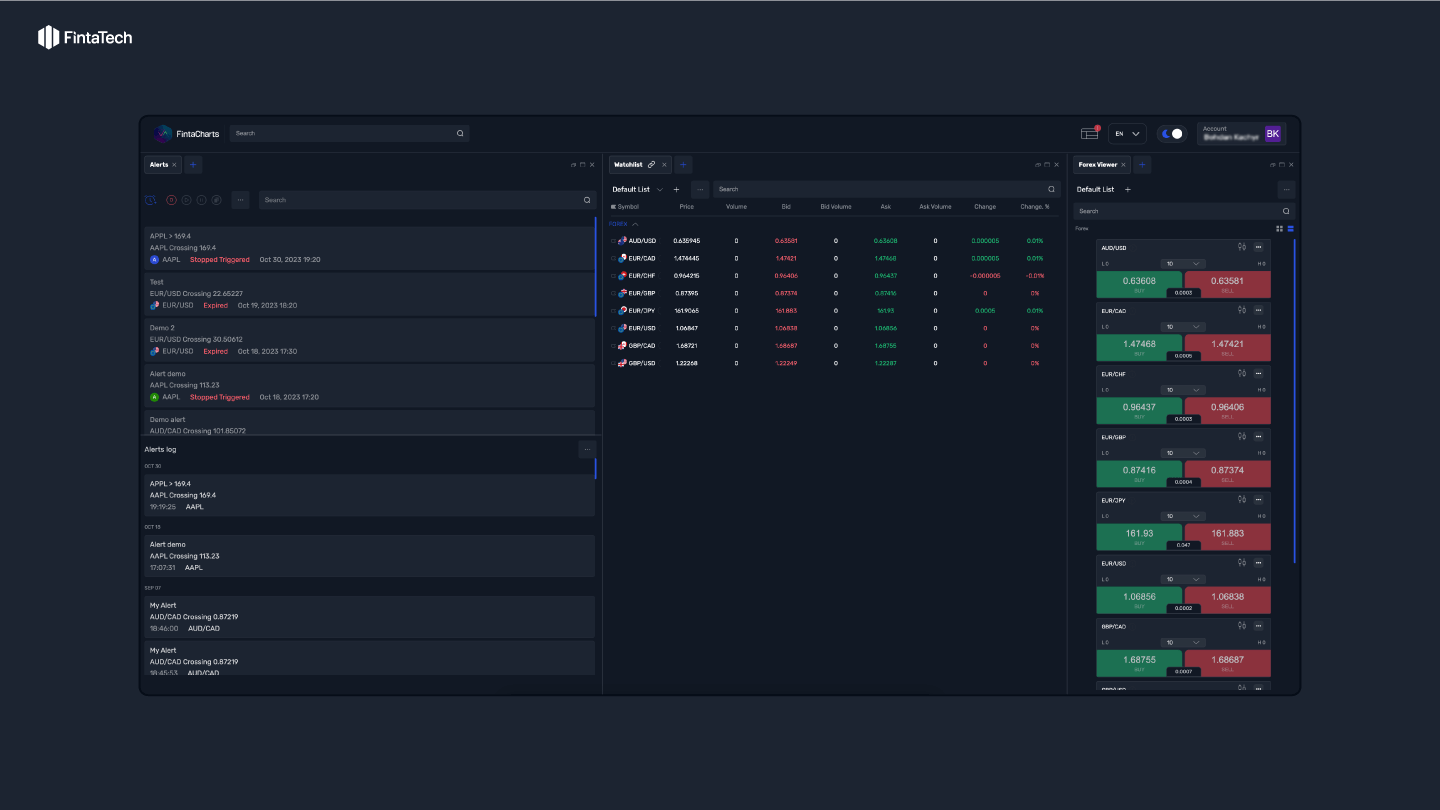 Fully Customisable: What sets our platform apart is its complete customisation for your unique requirements. Tailor it to your specific needs, just as if you were receiving a custom-crafted solution, all while paying a standard amount.
Premium Support: We take your success seriously, offering premium support to ensure your business thrives. Your business is our business, and we aim to keep everyone happy.
White Label Solutions: Easily rebrand our platform with a customisable layout and all the necessary tools provided. Launch your platform effortlessly.
Connection to Custom Brokers or Data Providers: Connect to custom broker endpoints and data providers free of charge with available APIs.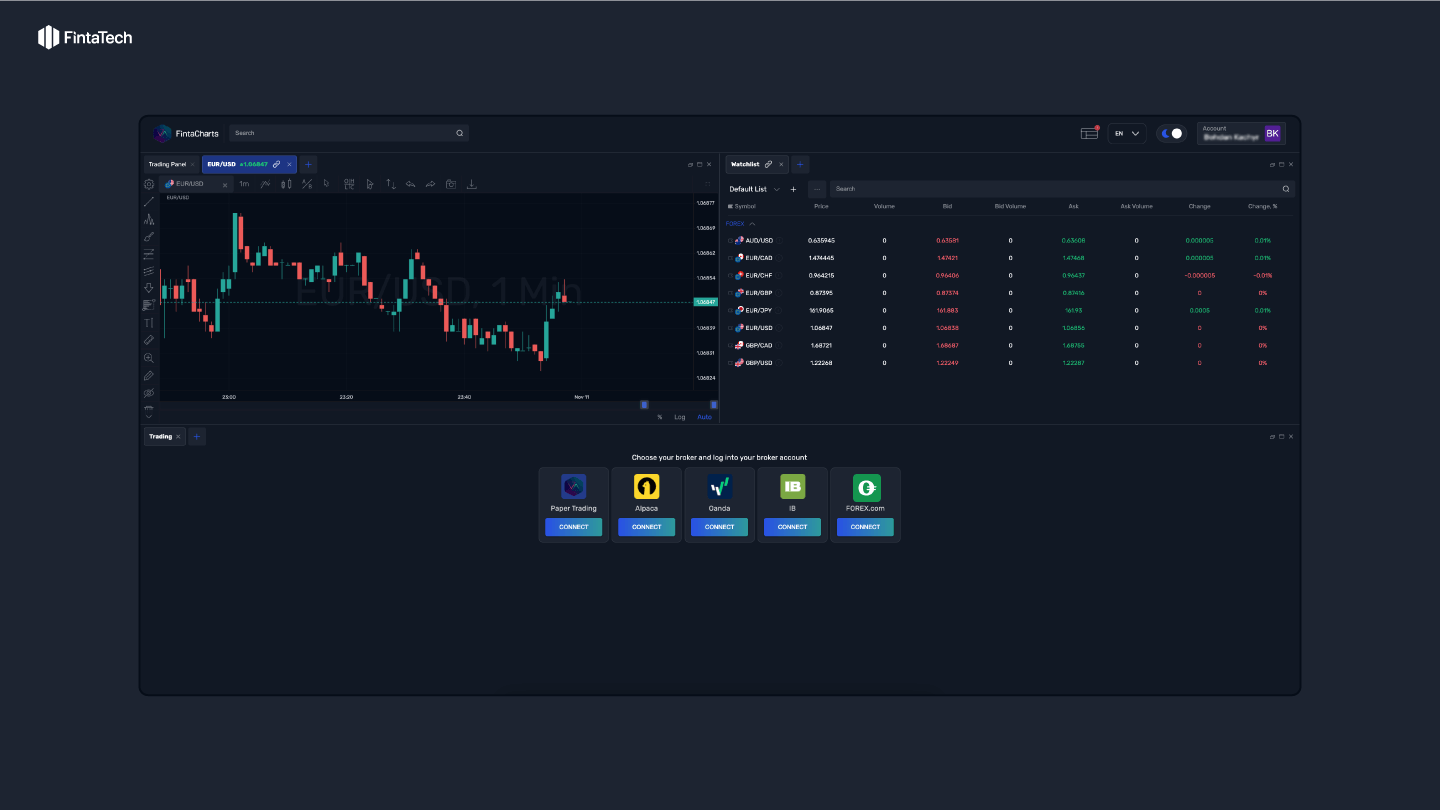 Ready for Customisation: Both the front-end and back-end components of our platform offer easily modifiable APIs, making it developer-friendly and seamless to customise, should you wish to do it yourself or delegate it to our team of highly professional developers. All thanks to Custom Development Services <Click here for more information>.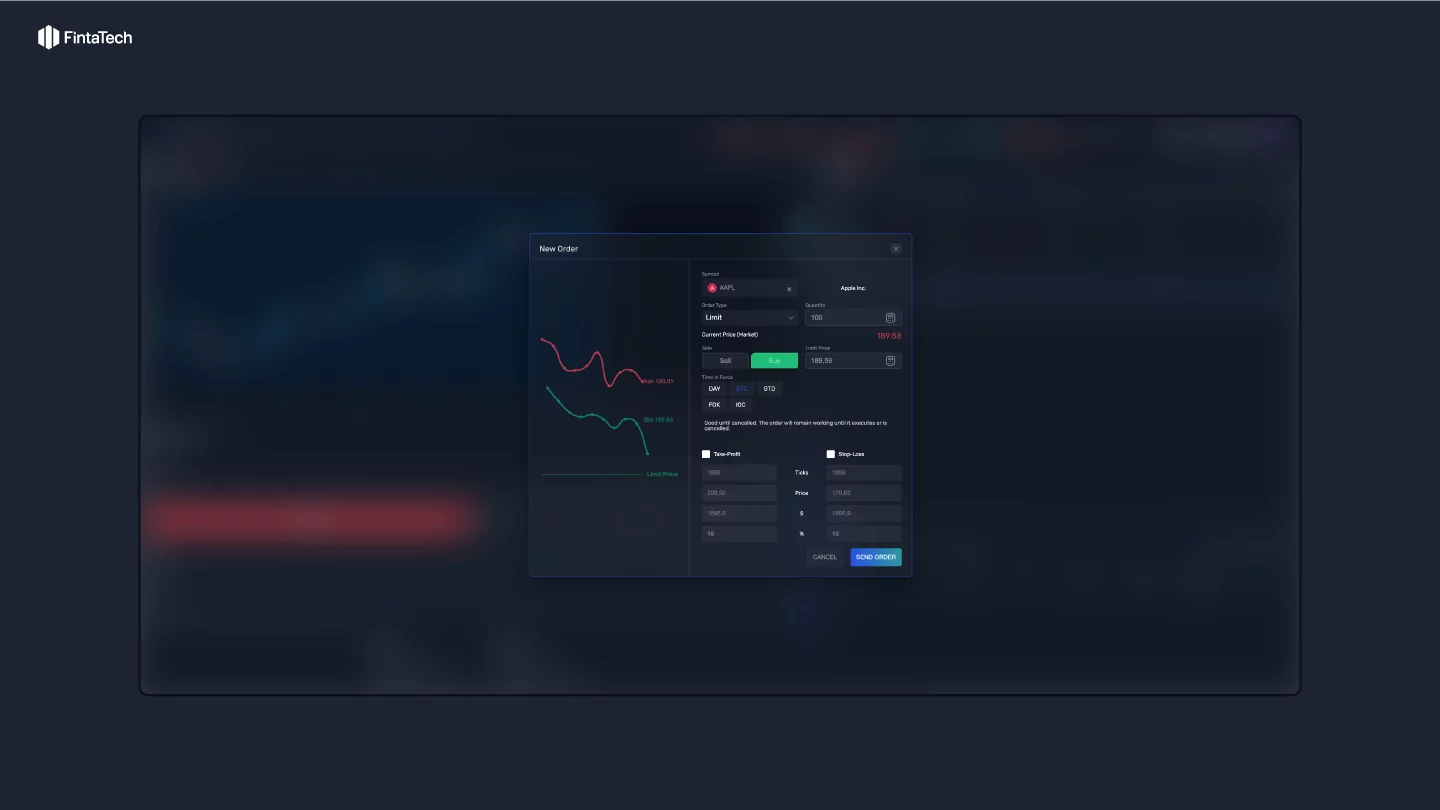 Embracing Emerging Technologies: We stay up-to-date with the latest advancements, ensuring our solutions are always cutting-edge, backed by years of experience.
Cross-Platform Support: Our platform is designed to be cross-platform and independent, allowing users to choose their preferred operating system. A desktop client UI is also available for easy access.
Trading Platform Designer 2.0 can boast the following Technical Features:
Modern Framework: The front-end of our application is built on Angular and TypeScript, offering a robust type system, support for classes, inheritance, interfaces, and namespaces, component and module-oriented architecture as well dynamic loading for an efficient development process.
Secure Authentication: We use KeyCloak identity server, following the OAuth2 specification. It offers seamless integration across platforms, provides security for internal resources, and is fully compatible with mobile devices, offering out-of-the-box Single Sign-On (SSO) functionality. It supports Two-Factor Authentication (2FA) via Google Authentication and includes KYC/AML features with automated verification services. In addition, KeyCloak implements various user permission levels, providing a comprehensive solution to start off right.
Fintacharts Trading Data Server: Our system is primed for seamless integration. Our server platform employs microservice architecture and is developed using .Net Core technology, offering endless cloud scalability and quick module implementation.
Fintatech Trading Chart Designer: Use this comprehensive charting component to access various chart types, over 110 indicators, and flexible drawing options for manual analysis.
Built-in Widgets: We offer over 20 functional widgets and windows, conveniently placed throughout the dashboard, including charts, order management, news, economic events, notifications, watchlist, and application settings, among others.
Trading Platform Designer 2.0 by Fintatech is a versatile, customisable, and user-friendly solution that caters to your financial analysis and market connectivity needs. With a wealth of features and continuous improvements, it's your path to success in the financial world. Whether you choose to take a hands-on approach or entrust our team of developers, this Platform is a real game changer for your business.